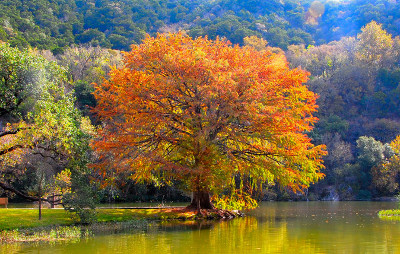 The Courtyard, located in northwest Austin, Texas, is both a waterfront and country club community with access along Lake Austin and Bull Creek. The Courtyard Homeowner's Association welcomes you to our neighborhood via the Internet. On a day-to-day basis the Courtyard is managed by Goodwin Management at the direction of the Homeowner's Association's board of directors.
Important Dates:
September 6: Book Club 1 p.m. 5612 NSIC
September 9 & 23: "Blue Trash" - blue recycling container pick-up days
The City advises that our cul-de-sac paving is now scheduled to start on Friday, September 23rd and go on through Wednesday, September 28th (expected rain will be a factor).  It will take about 4 hours before the new paving will be driveable.  Please be sure to move your vehicles out of the paving areas to avoid towing!
October 4:  Book Club 1 p.m. 5612 NSIC
October 7 &21: "Blue Trash" – blue recycling container pick-up days
October 18: Board Mtg., 6:30 p.m. lobby of office bldg. @ Courtyard Dr. & NSIC
October 31: BOO FEST  5:30 – 6:30 p.m. Tom Wooten Island 
NATIONAL NIGHT OUT 
October 4 from 7 to 9 p.m. on Tom Wooten Island
Join your neighbors & talk with APD representatives about community safety and crime prevention.  Refreshments provided.  Contact Joany Price for more information. (512) 775-8942